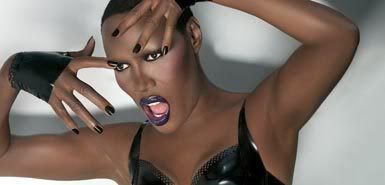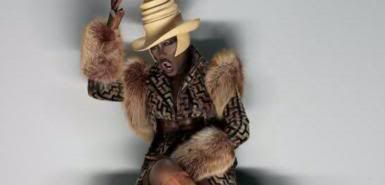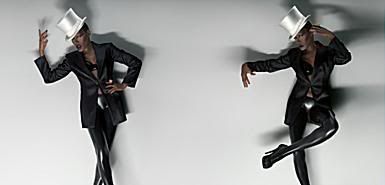 The diva is back. The wild, outrageous, abominable Grace Jones is back to sieze back her crown. She may never have sold millions to the mainstream market or even won a ton of Grammy's but she's still legendary nevertheless and her fierceness has spilled down right down to even our "little sweet" Rihanna who insists on black lipstick, making out with male mannequins, and distorting action in "Disturbia" - a lucid throwback to the one and only queen of abstract - Black Panther. Uh huh!
Grace Jones - Corporate Cannibal
A Really Entertaining Read Here!
An Interview she had done in her present residing place in London. Sounds like a funny lady, well um go figure. You're not eaxctly mundane if you're posing for shoots like this at 60!!