Rebellious, unique, creative, outspoken, feminist, politically conscious...so we'll be fine afterall. There is still hope for artistry in music.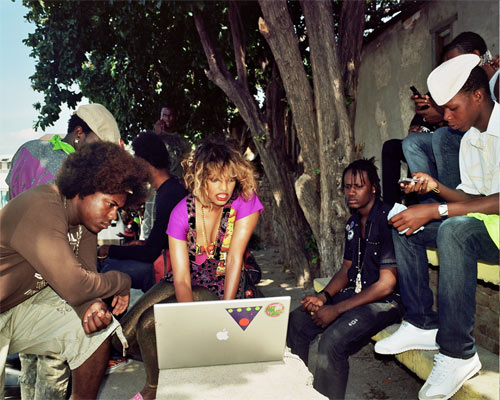 This is something I need to listen to pronto. Only heard "Paper Planes" man, the tragedy of resource lack!
So here's someone to pay attention to, she's definitely caught my attention and truste me it's not just the colourful apparel. It's the boldness and that there's something, something to actually say that has meaning. I have fights with my sister about it all day. She doesn't get that this lovey-dovey shit is just too much sometimes (not to say that there's anything wrong with it). The other day I almost puked watching a new video by New Kids on the Block (making a comeback with Ne-Yo!). The song is not bad, it's just that there is so much more going on in the world to sing about.
Back to the topic of conversation, M.I.A. is my new favourite for real. Love the art, the sound everything. She's got it down.
Mad energy in this video. Lot of dancehall boys doing their thing. It's crazy nonsense and I LOVE IT!!! M.I.A. is the truth and the future!