Michael Jackson: 29/08/1958 - 25/06/2009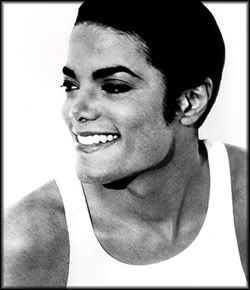 What a mournful day.
The musical genius that has blessed generations of people with timeless and uniquely beautiful music over the past 40 years. Michael, the King of Pop is no more. A real icon. His presence and influence in modern music is so ubiquitous he will forever be immortalised by the legacy he left behind. His music has played a large role in my own life. I've appreciated his songs since I was a little girl. For every song he released, there is a part of my life that I can link up a recollection with. 'Thriller' is still the highest grossing album of all time. As a child, I would get home from pre-school and watch a VHS I owned of some of the videos from the album. His diabolical yellow eyes kind of scared me so I would run out of the room sometimes. But I knew the dance routine well. Like many others that idolised Michael.
I would sit on the patio with my late grandmother and tell her that I wanted to "marry" Michael. I was a four-year old girl infatuated with Michael! By 'marry" I had no clue what I was talking about but I knew I loved him. In the early 90's, it was
Bad
and
Dangerous
albums that had me in a frenzy. It was sheer hypnosis with every new video that was released and the songs - listened to them non-stop. It was incredible.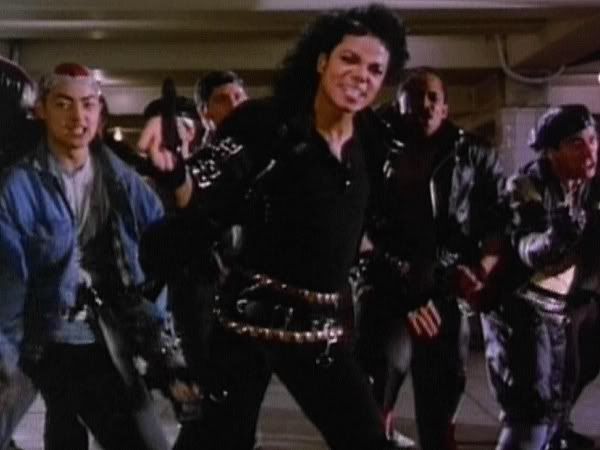 And you know what...I'm still trying to master this routine. My affection for it just resurfaced.
Michael jumped onto the new jack swing bandwagon at the turn of the nineties with
Dangerous.
There was production from Teddy Riley on numerous tracks, videos with three of the most well-known black supermodels of the day - Naomi, Iman and Tyra. The alternative MJ (Jordan of course), Kriss Kross, Heavy D all made their presence known in
Jam.
Aside from Kid 'n Play, the Fresh Prince of Bel Air and Nickolodeon I can't think of anything other form of entertainment that encapsulates what the early nineties were all about in my mind.
Michael was a masterful lyricist. He really put this on display in much of the album. Great piece of work. What else can I say. A song with the kind of groove and kick combined together with a socially-responsible message make a song like
Jam
rare.
Remember the Time
had such commendable choreography - traces of this single routine's influence are almost omnipotent in contemporary hip-hop, jazz, funk dances.
And how they did this lean is still a mystery to me. I used to think it was some kind of glue they'd placed on the soles of the dancers and Michael's shoes. They were specially-designed somehow. Sure someone on the net has an explanation...lo and behold
I would try to moonwalk, learn all the lyrics, listen to his songs over and over again.
In the 1995,
The Earth Song
and
Stranger in Moscow
were songs I loved. I listen to the latter when solitude creeps in and a kindred musical voice is what I'm scouting for. The words I hear Richard Ashcroft of Brit alt-rock group, The Verve, in the heartbreaking and soul-transcending ballad
Bittersweet Symphony
come to mind: "I need to hear some sounds that recognise the pain in me, yeah"
Now everytime I hear that song I'll think of how Michael must have felt in his latter days. He told his friend Uri Geller, "I am a very lonely man". That saddens me even more than his death. That even with all the fame, accolades and global adoration he was a man alone in the world in his mind. It's sad to lose such a musical genius. I hoped to get the chance to see him live during his final concert dates in the UK. But that won't be. His music lives on. In my heart, soul and mind. Michael, my fallen soldier. Rest in peace. Your music made me the person I am today. "I love yooooou!" awwww, Michael I salute you.